Become an official dealer!
Join the world of bONE Technology and give unique experiences to your customers by offering our cutting-edge technologies on products such as ski goggles or sunglasses.
For more information, open the link from the Desktop.
Choose technology
SoundBRKR
Bone-conduction audio and Bluetooth conference technology.

Bone conduction technology has always existed, but in the last few decades we have finally realised its true potential: by transmitting sound vibrations through the bones, it allows users to hear crisp, clean sounds without uncomfortable earphones, while remaining in touch with their surroundings. Generally, safe things are never good, but with SoundBRKR, security has never been so attractive.

It includes the latest Bluetooth 5.2 Conference technology that allows easy communication with up to 6 other friends up to 700 metres away, and paired devices are recognised and in the event of loss of contact, are automatically searched for to re-establish the connection.

Entertainment on the move
Through the various voice-activated systems, it allows you to answer the phone, receive info from the net, listen to music, etc., all hands-free without even taking off your gloves and stopping skiing.
It Sounds Great!
Available: SoundBRKR Mask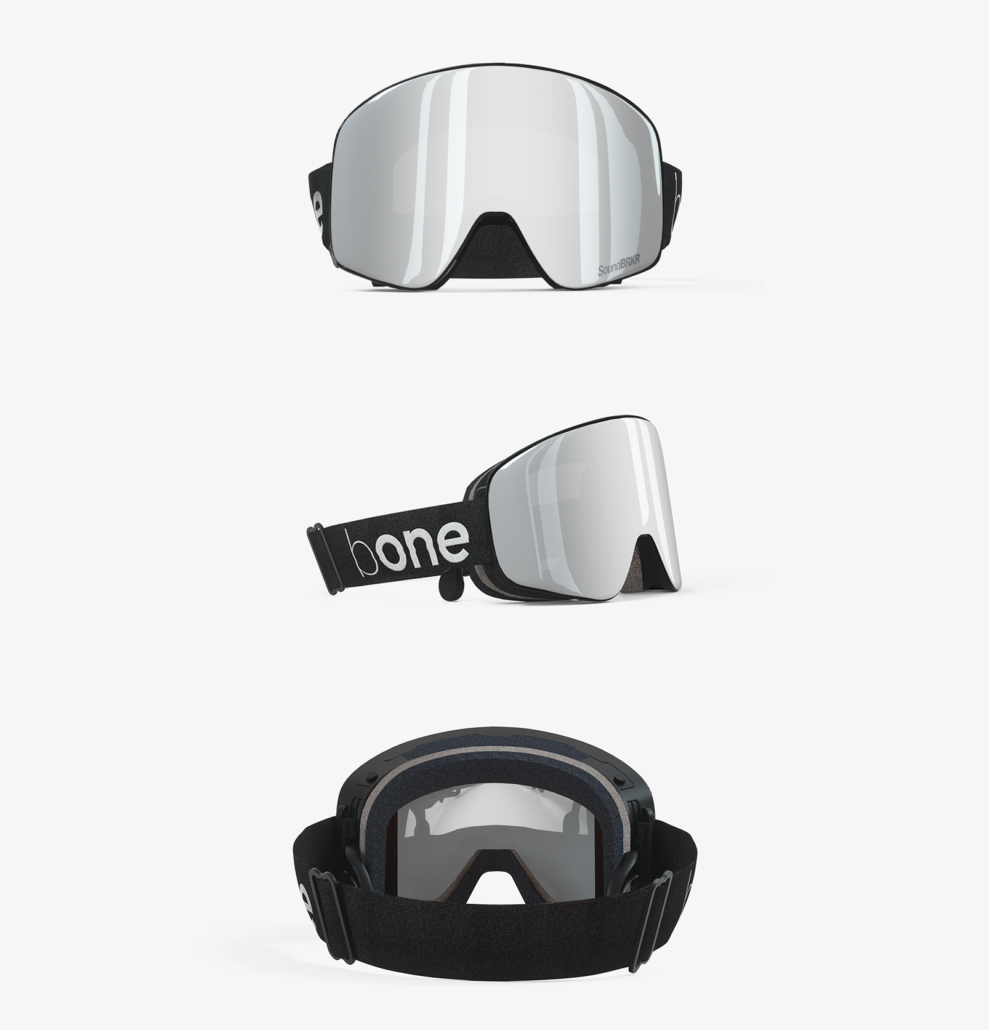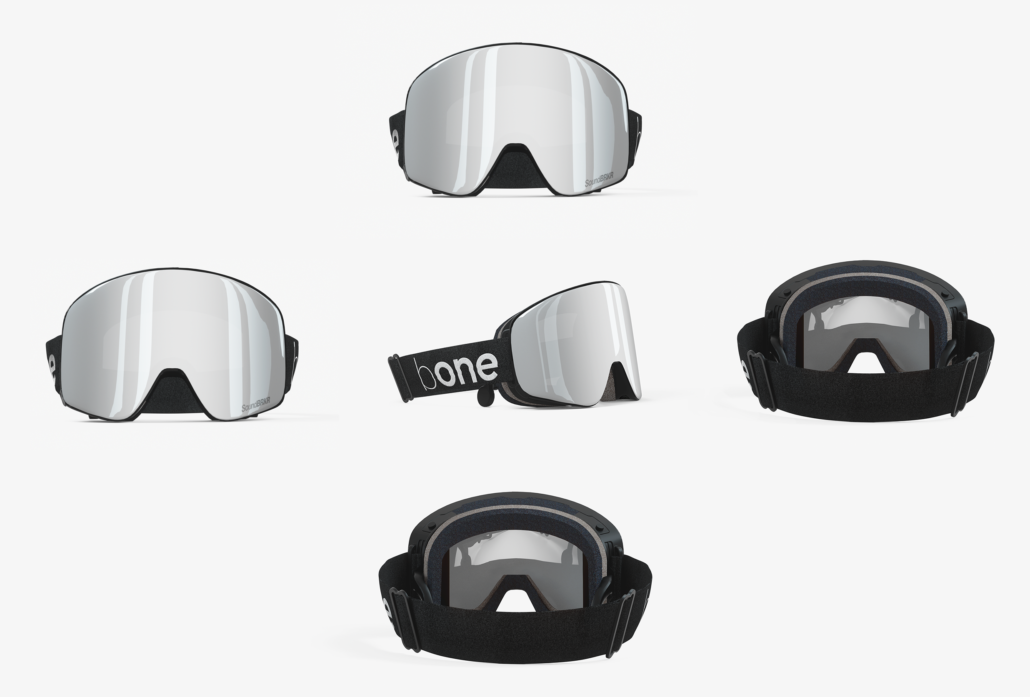 SunBRKR
A new generation of photochromic lenses.

SunBRKR is a technology that can change its structure by darkening and lightening in less than 0.1 secondsto follow the different needs independently and allowing the complete eye protection. The specially developed photovoltaic sensor stimulates a flexible liquid crystal film (LCD) inside the lens, providing a level of protection S2 to S4 and back.

Ecological and environmentally friendly, solar-powered with no need for batteries or recharging.

Changes in brightness are very drastic and can occur over and over again during the day due to atmospheric variability and surrounding environments, which is why SunBRKR technology not only solves a problem felt by skiers and snowboarders, but is extremely useful also in everyday life and in sports such as cycling, motorcycling and many others.
Faster Than Light!
Available: SunBRKR Mask or SunBRKR Glasses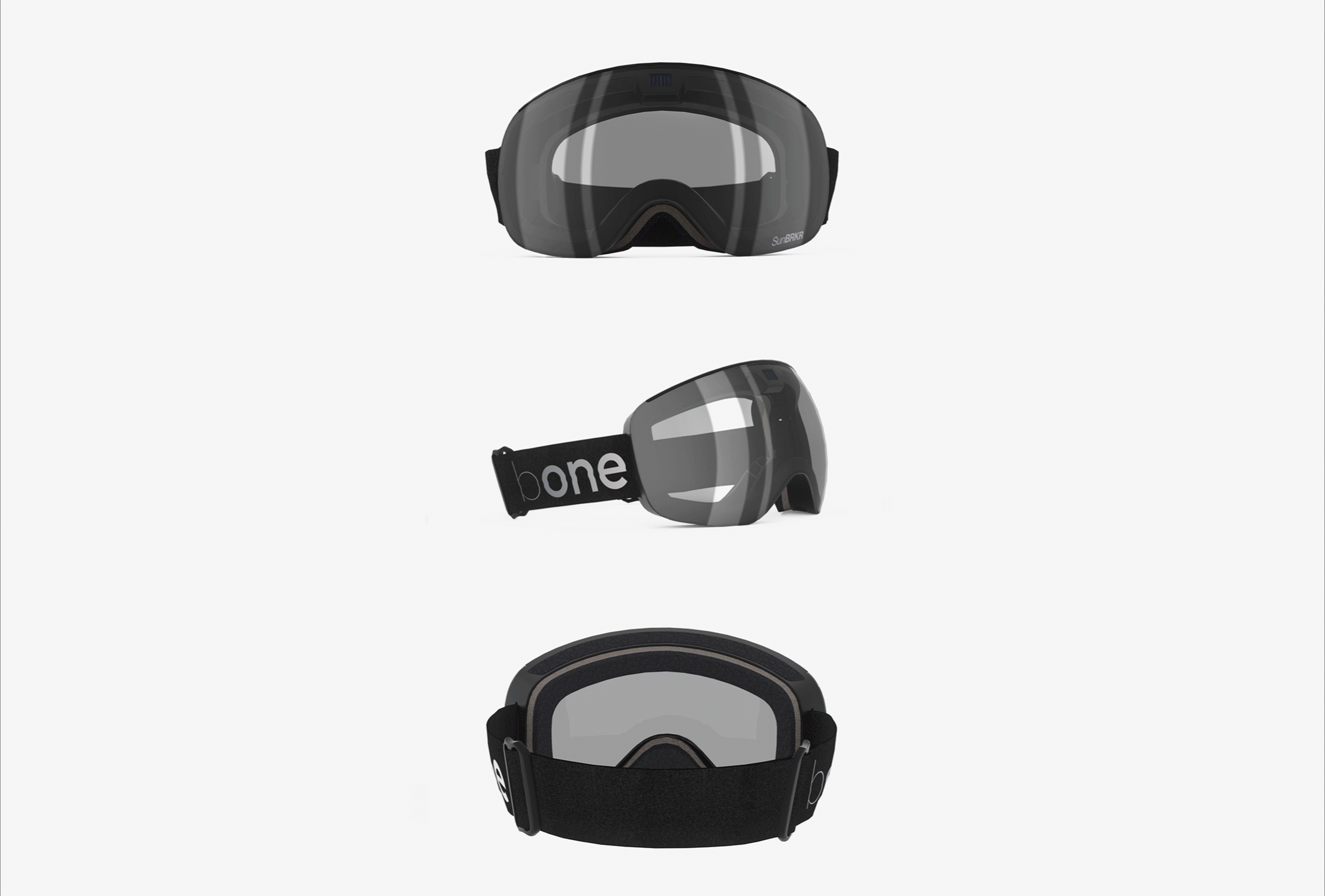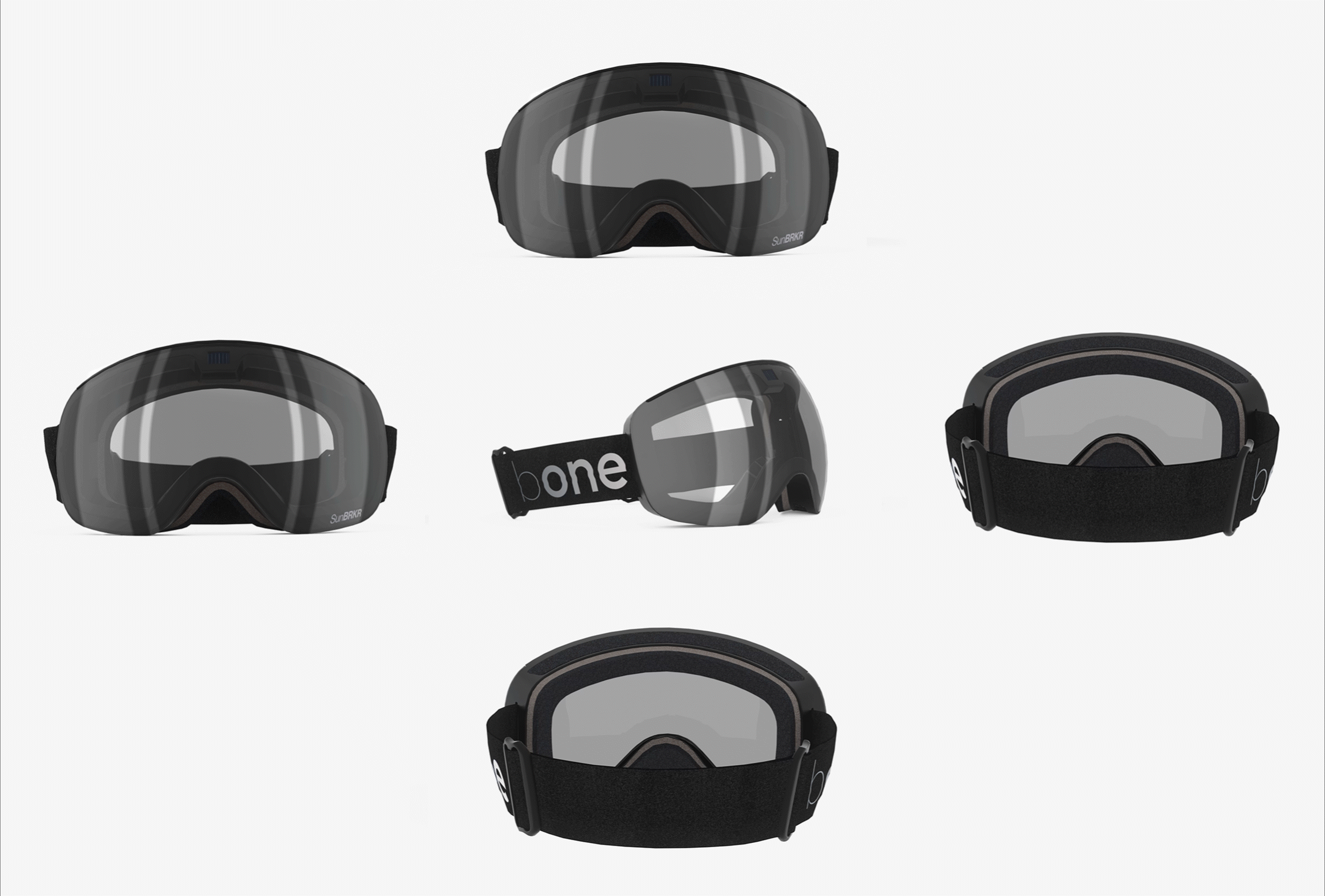 Our offers for you
SoundBRKR Mask

4 lens colour variants

RECOMMENDED PRICE: € 210,00
DEALER: € 90,00
SunBRKR Mask

3 lens colour variants

RECOMMENDED PRICE: € 290,00
DEALER: € 150,00
SunBRKR Glasses

3 frame colour variants

RECOMMENDED PRICE: € 170,00
DEALER: € 80,00
NO MINIMUM ORDER (reccomended of 2 for SoundBRKR Mask) – EX WORK
Contact us for more information or to oreder the combinations you prefer!
© 2023 bONE Technology srl – VAT N° 10429770968