SoundBRKR
IT SOUNDS GREAT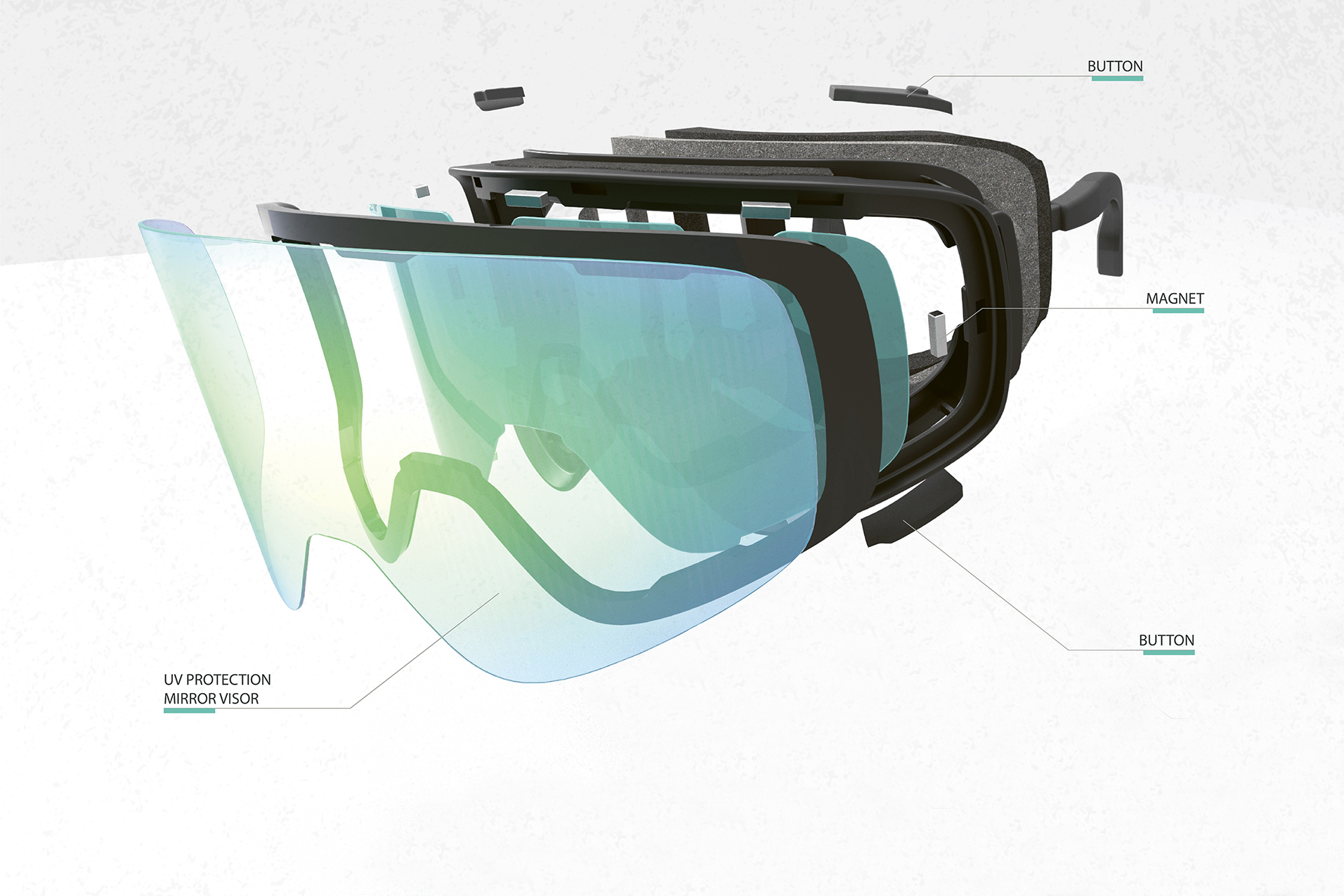 We welcome the technology that has revolutionised the community of skiers and snowboarders.
Always with you // Can also be used when lifted and placed on the helmet, thanks to sound transmission technology. Through vibrations, a stereo effect is created by the helmet shell itself.
Powerful sound // Has the latest Bluetooth 5.2 Conference technology, allowing you to communicate whenever and wherever you want. You can easily talk to up to 6 other friends up to 700 metres away. Compatible and paired devices are recognised and if contact is lost, they are automatically searched for to re-establish the connection.
Entertainment on the move // The Bluetooth connection allows you to use all the functions of your devices, smartphones, tablets, MP3 players and GPS systems. Through the various voice-activated systems, it allows you to answer the phone, receive info from the network, listen to music, etc., all hands-free without even taking off your gloves and stopping skiing. It is also compatible with all apps, including fitness, training, tracking, performance measurement, weather, webcam and more!
Fit and comfort // The frame is made of TPU, which is durable, extremely flexible and adaptable to all types of faces. It also features three layers of foam, which make for a perfect fit and extremely comfortable skin contact.
Bone conduction technology has always existed, but in recent decades we have finally harnessed its true potential: by transmitting sound vibrations through the bones, it allows users to hear crisp, clean sounds without uncomfortable earphones, while remaining in touch with their surroundings. Generally, safe things are never pretty, but with SoundBRKR, safety has never been so attractive.
Bluetooth 5.2 Conference (phone – music – gps)
Connection of up to 6 masks (range 700 mt)
Bone-conduction audio
Voice-activated commands
Windproof directional microphone
Up to 8 hours of continuous use
Water-resistant (IP56)
Ergonomic transducers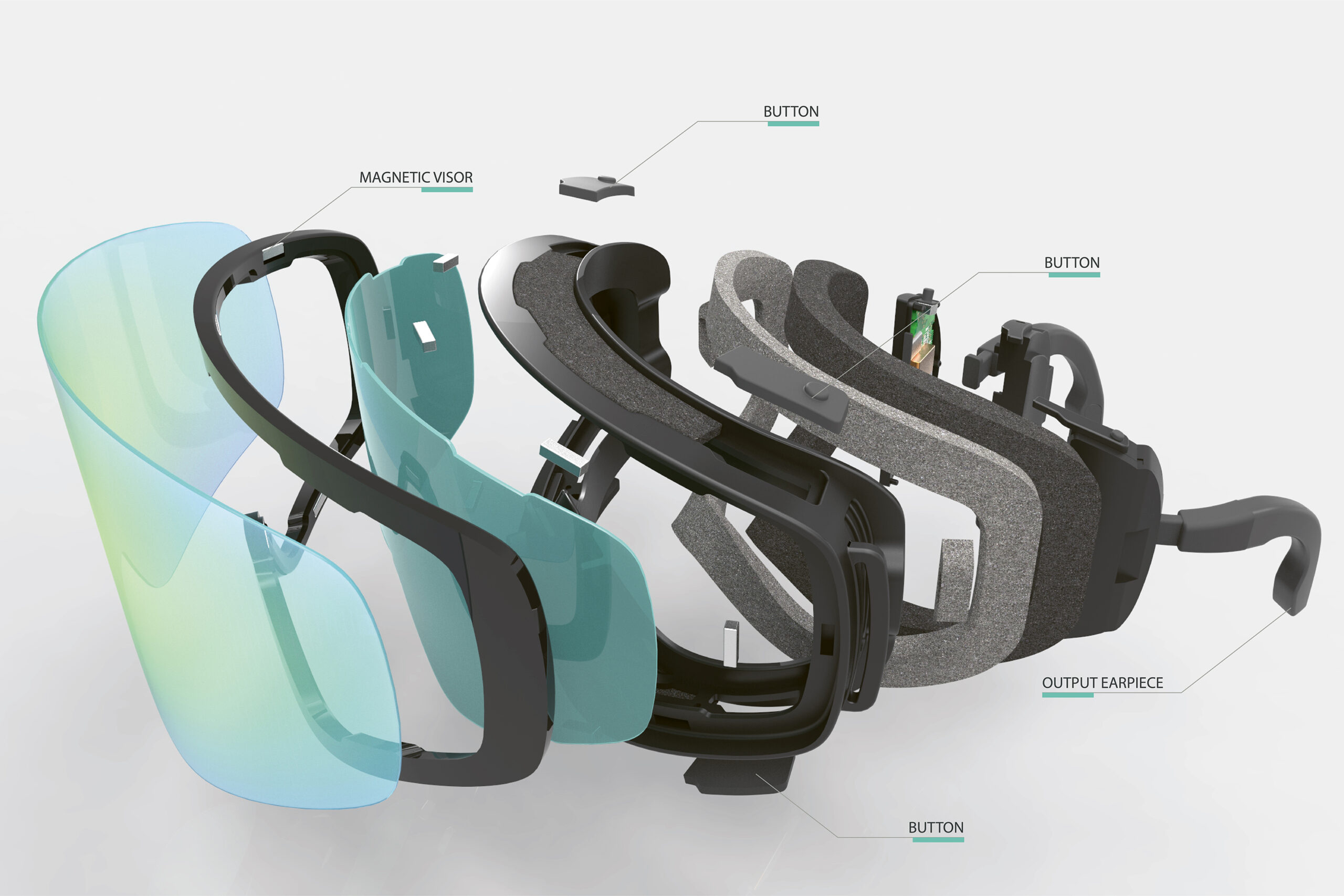 Even the lens could not be less, technological and fashionable, with no less than five colour variants.
Double anti-fog magnetic lens with HCTM (High Contrast) treatment that works to reduce glare and increase contrast, ensuring better perception of changes between light and shadow. In addition, the geometry mimics the anatomical curvature of the eye to maximise peripheral vision and minimise distortion.
In addition to the aesthetic and mirroring treatment, eight magnets on the inside of the lens allow for safe and fast lens changing depending on the weather conditions or the colour you prefer to wear.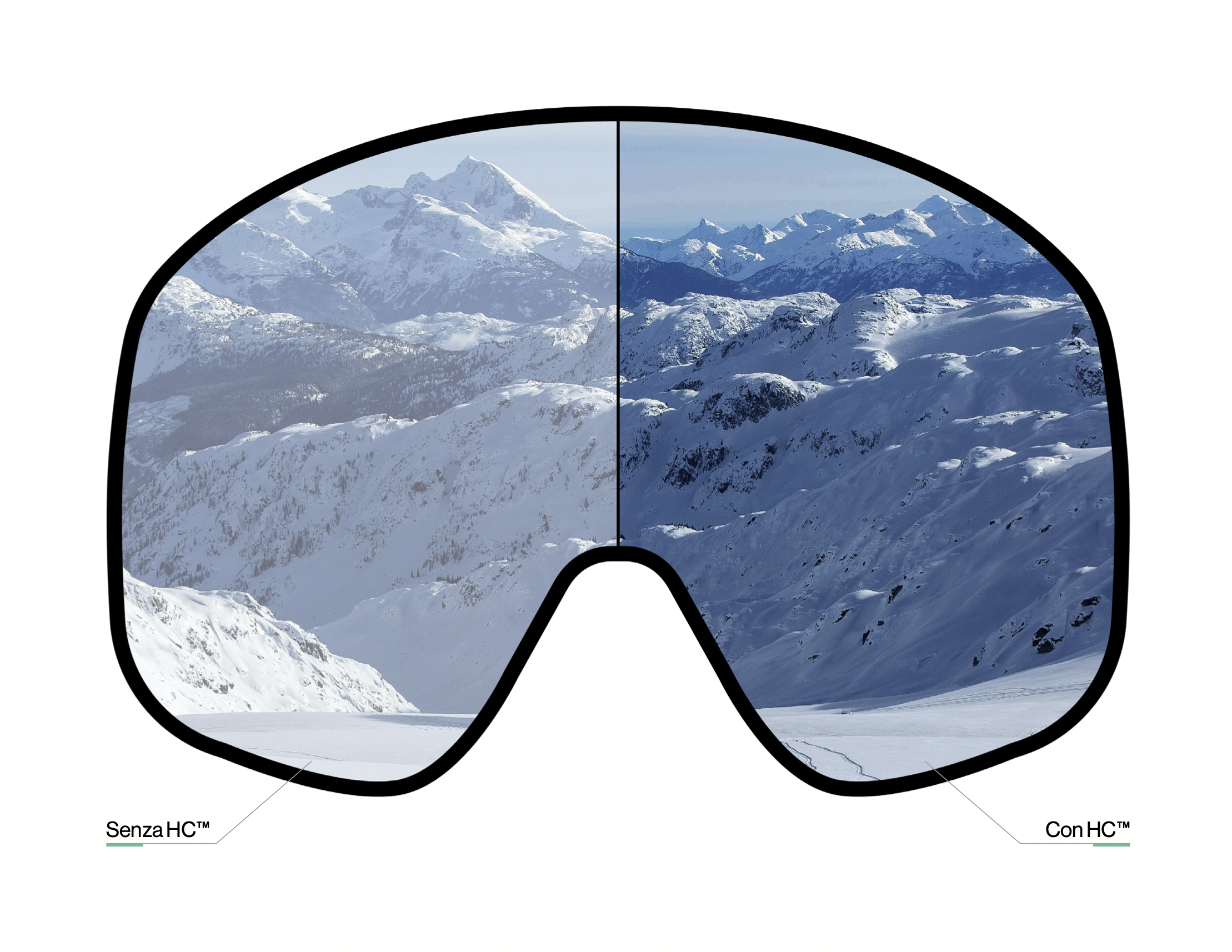 bONE Tech. offers various lens types, with different degrees of light transmission, to provide optimal vision and 100 per cent protection against harmful radiation, under varying light conditions.
Filter classification according to EN 174:2001 standards
S0 → VLT 80%-100% with night light
S1 → VLT 43%-80% low light/cloudy
S2 → VLT 18%-43% in good weather
S3 → VLT 8%-18% in good weather
S4 → VLT 3%-8% with glacier light
Related products